madzu.com


Welcome to Madzu!

Madzu is the online home of Andrew Hamilton's polar oceanographic research. For more on my work please visit my research site.

Contact andrew@madzu.com for more information.

Background

Madzu Productions originated in 2001 as a documentary film production company founded by Andrew 'a-Dzu' Hamilton, Matthew ' ma-Chu' Singer and Neil 'Tank' Burkard. Our film credits include a couple of travel films showcasing adventures across the Tibetan Plateau and into the jungles of New Guinea.

Tibetan Farmers Adyenture Hotel (2001)

WAH! pigs, police and penis gourds (2003) - site under construction

The filmmaking aspect of Madzu is currently on hold while we pursue other ventures. However, we will complete the Madzu travel film trilogy one day...so stay tuned!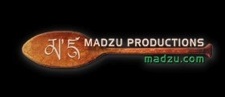 Copyright © 2015  Madzu. All Rights Reserved